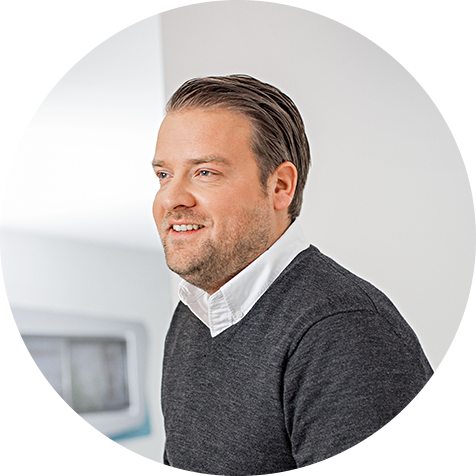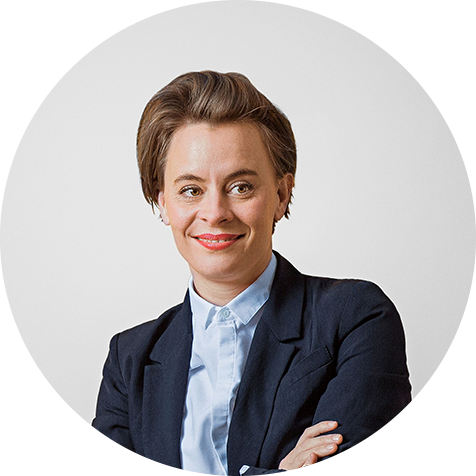 Team Spirit
translates
into Big TV
Ideas
"Kiss Bang Love" hit the scene in 2016 as one of the most successful new programs on ProSieben. A strong German-Danish team turned the show by Red Arrow subsidiary Snowman Productions into a hit and demonstrated successful teamwork at every link of a TV concept's value chain.
Even the burly set builders waited with bated breath. A single kiss: passionate, carefree, genuine. All eyes were on the two blindfolded single people who had – literally – never laid eyes on each other, yet were falling in love at this very moment. "The atmosphere in the studio was magical," describes Tina Wagner, Executive Producer of Munich-based production company Redseven Entertainment. "And then our Danish partners jumped with joy and yelled, 'It worked!'"
"Kiss Bang Love" stars 12 men and one woman seeking true love and features a romantic blind date with blindfolded contestants. It's both a scientific TV experiment and a late-night ratings hit. The chemistry was there at the very first shoot. It took just under a year for a multinational ProSiebenSat.1 team to turn the dating show by Copenhagen-based Snowman Productions into an international success. Like Redseven Entertainment, the Danish production company is part of Red Arrow Entertainment Group, the production and distribution arm of ProSiebenSat.1.
Read more ...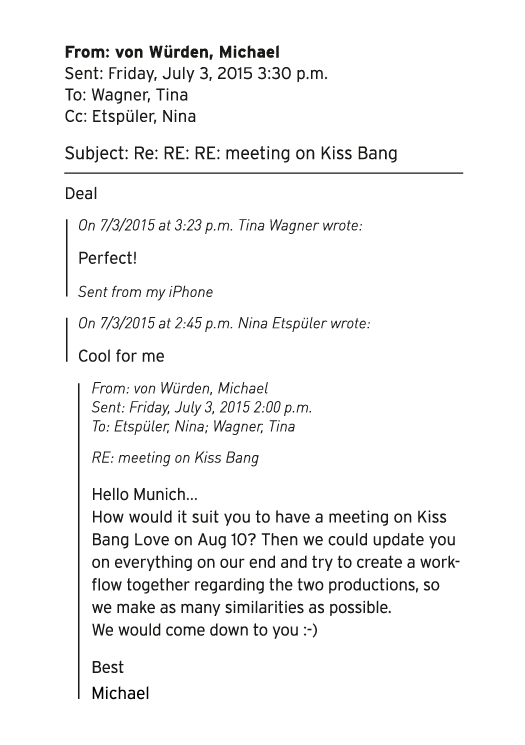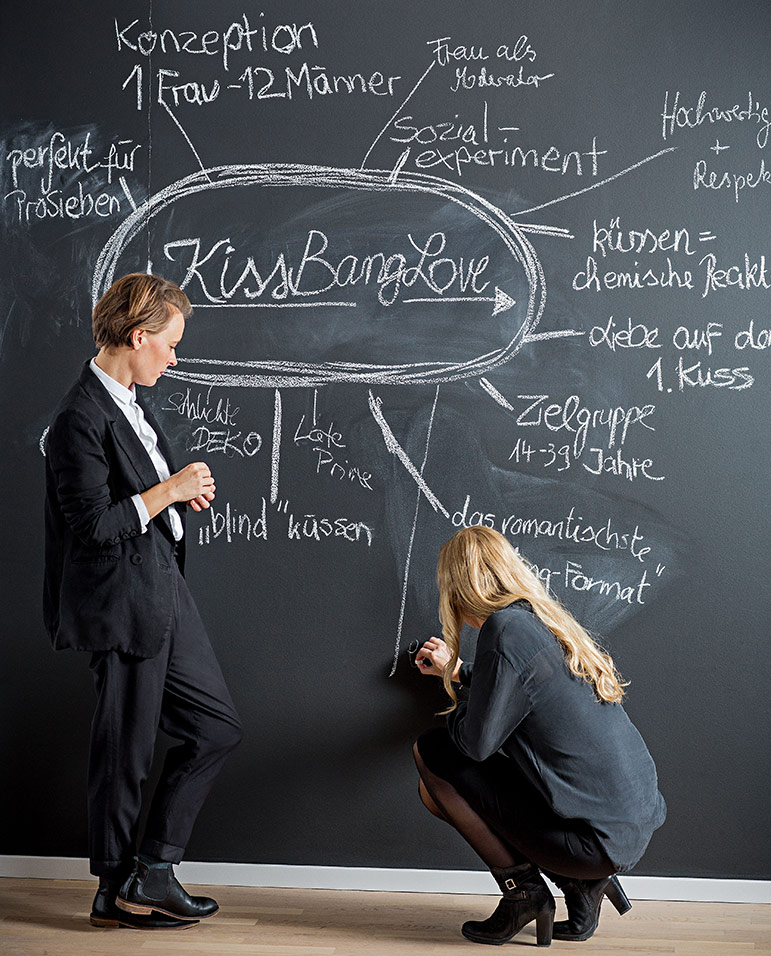 The kissing experiment
A single woman kisses 12 candidates while blindfolded and finds her true love. That's the idea behind the dating show "Kiss Bang Love". The five best kissers are selected with the help of biochemical messengers found in human saliva. Two are invited on a date where the single woman has to choose one of them …
../../../de/serviceseiten/videos/files/Trailer_KBL_final.mp4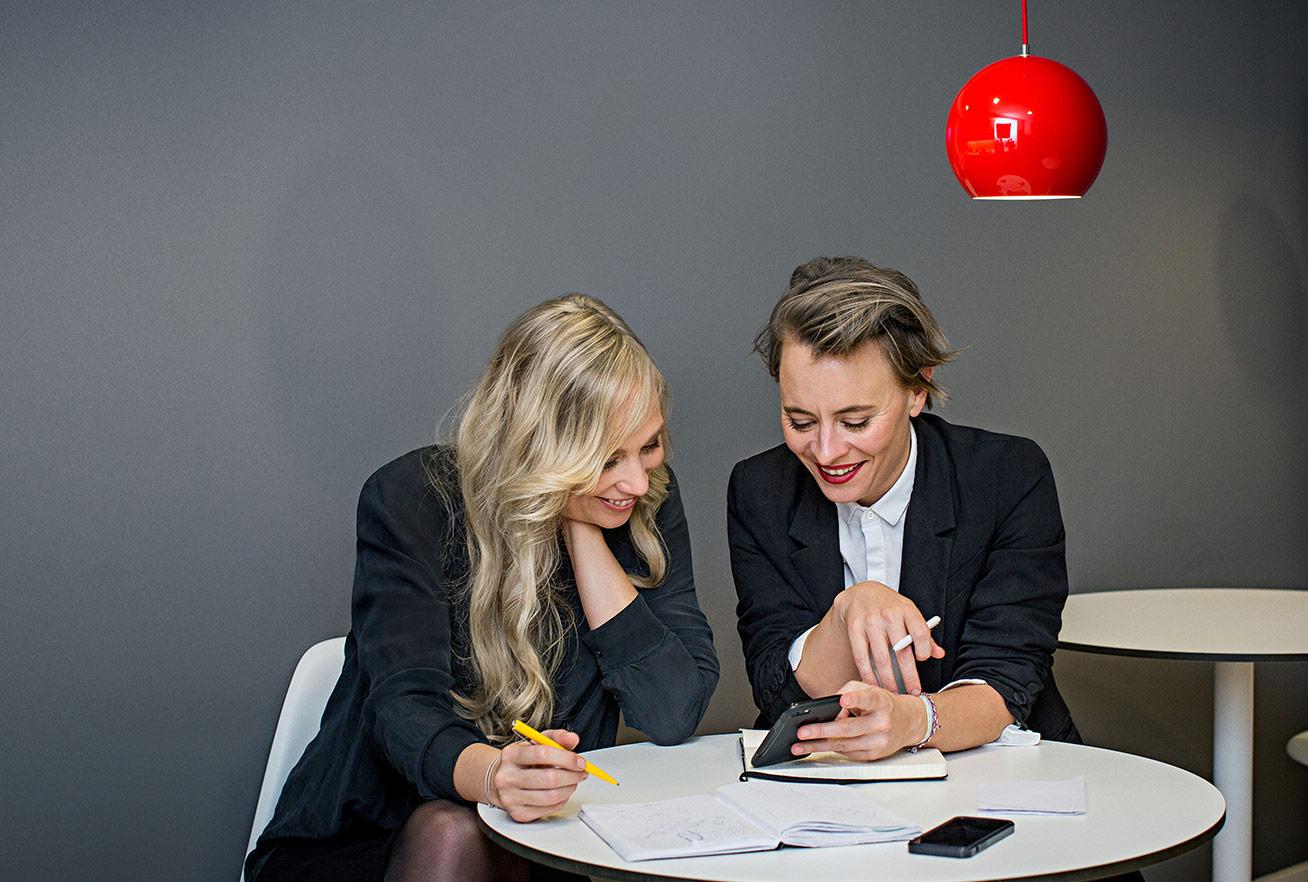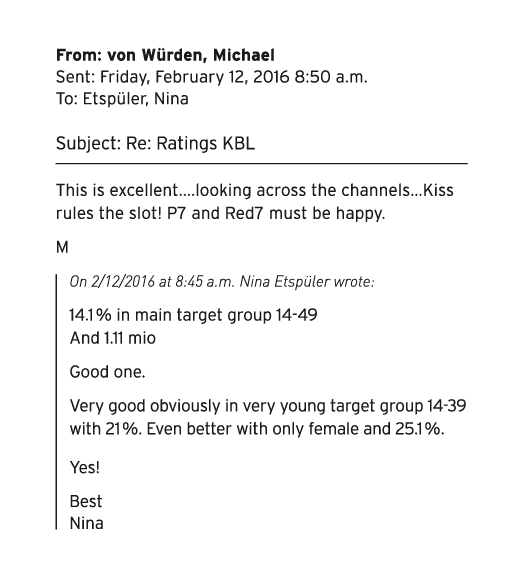 Ten months
was all the ProSiebenSat.1 team needed to turn the idea for "Kiss Bang Love" into a show, from the pitch to the successful broadcast of the first four episodes on ProSieben in February 2016. The second season aired in February 2017.