The Year 2016 at a Glance
Company
December
Changes in the Executive Board.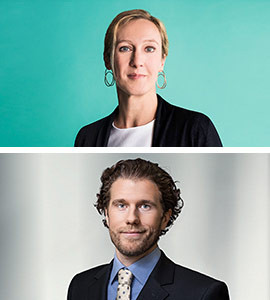 Sabine Eckhardt has been on the Executive Board of ProSiebenSat.1 Media SE as Chief Commercial Officer (CCO) since January 1, 2017. She also assumes executive responsibility for the Seven Ventures business in the Digital Ventures & Commerce segment. On December 31, 2016, Dr. Christian Wegner left the company after twelve years. Thomas Ebeling, Christof Wahl and Sabine Eckhardt have took over his responsibilities on January 1. From June 1, 2017, Dr. Jan Kemper will be the Chief Financial Officer (CFO) of ProSiebenSat.1 Media SE. He is currently Senior Vice President Finance at the online retailer Zalando SE. At ProSiebenSat.1, he will succeed Dr. Gunnar Wiedenfels, who will leave the Group at the end of March 2017 to move to New York as the CFO of Discovery Communications.
March
ProSiebenSat.1 is admitted to the DAX.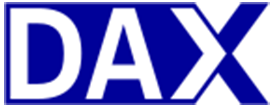 ProSiebenSat.1 Media SE was the first German media group to be listed in the DAX. Since March 2016, ProSiebenSat.1 has been one of the 30 largest listed corporations in Germany in terms of market capitalization and trading volume. Over the past five years, the share's value has nearly tripled.
June
Annual General Meeting resolves dividend of EUR 1.80 per share.
ProSiebenSat.1 continued its earnings-oriented dividend policy in 2016. At EUR 1.80, the dividend went up by 12.5 % or EUR 0.20 year-on-year. This represents a total payout of EUR 386 million (previous year: EUR 342 million) and a payout ratio of 82.6 % of underlying net income (previous year: 81.6 %).
July
ProSiebenSat.1 creates new segment structure.
ProSiebenSat.1 modified its segment structure at the beginning of the third quarter. The former Digital & Adjacent segment was split into two separate segments: Digital Entertainment and Digital Ventures & Commerce. Christof Wahl has been responsible for the Digital Entertainment executive department since May 1, 2016. In addition, he took on the position of Chief Operating Officer (COO) and is in charge of the Online Travel, Online Price Comparison and Online Dating verticals in the Digital Ventures & Commerce segment. In addition, Jan David Frouman has been a member of the Executive Board since March. He is in charge of Content & Broadcasting, which also includes the German-speaking TV business.
October
Growth targets for 2018 increased.
ProSiebenSat.1 Group announced its new financial targets at the 2016 Capital Markets Day. The Group aims to achieve revenues of EUR 4.5 billion by the end of 2018. This is EUR 300 million more than originally expected, corresponding to an increase of EUR 2.15 billion compared to 2012. All segments will contribute to this growth. At the same time, ProSiebenSat.1 is planning to increase adjusted EBITDA by EUR 400 million to EUR 1.15 billion (previously: EUR 1.10 billion). Overall, more than 50 % of revenues are to be generated outside the TV advertising business in 2018.
November
ProSiebenSat.1 increases share capital by around 6.5 %.
With the placement of new shares from a cash capital increase, the Group achieved gross issue proceeds totaling around EUR 515 million. As a result, the Group increased its capital base and financial headroom for further strategic acquisitions in the digital business. At the same time, ProSiebenSat.1 is adhering to its well-known target range for leverage and an earnings-oriented dividend policy.
Broadcasting German-speaking
February
ProSiebenSat.1 offers new forms of marketing and advertising.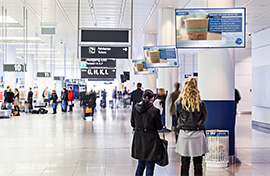 As exclusive marketing partner of Cittadino, ProSiebenSat.1 complemented its offerings with digital out-of-home advertising. This allows the Group to market digital screens in exclusive and frequently accessed locations, such as airports and gas stations, to thus reach over 250 million additional contacts every month. With TV as its main medium, ProSiebenSat.1 is constantly developing new forms of advertising and making use of its entire portfolio of video screens. In addition, the Group is focusing on innovative technologies in order to develop new advertising tools, such as addressable TV. In this context, we are combining the reach of TV with the advantages of digital media in a targeted way. This allows us to adjust advertising in TV or HbbTV to individual target groups or specific regions.
September
kabel eins Doku successfully launched.
ProSiebenSat.1's seventh free TV channel went on air on September 22, 2016. kabel eins Doku offers mainly documentaries about history, nature, technology and real crime. The advertising-financed documentary channel is aimed primarily at men aged 40 to 64. The Group is thus pursuing its successful multi-station strategy. ProSiebenSat.1 is gaining new viewers and advertising customers by expanding its complementary station portfolio.
October
ProSiebenSat.1 increases technical reach thanks to new agreements.
In 2016, ProSiebenSat.1 concluded distribution agreements with various TV streaming providers, such as Waipu TV, Zattoo and MagineTV and extended existing partnerships with Telekom Deutschland and Vodafone. This ensures the distribution of free TV and pay TV channels in SD and HD quality via the IPTV network, the cable network and mobile TV offers in the long term. In addition, the SVoD portal maxdome is now available over all major cable suppliers. With these distribution partnerships, the Group is underlining its strategy to offer programs via as many distribution channels as possible.
Digital Entertainment
June
maxdome concludes exclusive partnership with Deutsche Bahn.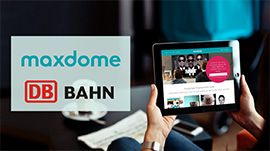 From spring 2017 onwards, passengers will be able to access free content via WiFi on Deutsche Bahn's ICE trains. ProSiebenSat.1 Group's online video library will be integrated into the ICE portal as the only video service available. This means that a changing selection of around 50 series and films will be made available to users for free. maxdome subscribers will even be able to access up to 1,000 programs. With "jerks.", maxdome also produced its first series: The ten-part comedy series by and with Christian Ulmen has been available online since January 2017. Thanks to a new agreement with Twentieth Century Fox Television, maxdome is also expanding its offer with successful and popular Hollywood blockbusters, including "Avatar" and "Die Hard 4."
AUGUST
Launch of new TV apps for free TV stations.
ProSiebenSat.1 is digitally extending its successful TV brands and addressing new viewer groups in this way. The television programs of all seven stations can be watched via smartphone and tablet apps at any time and at no cost. These apps were downloaded more than 11 million times on smartphones and Smart TVs since their launch. The previously available 7TV app will remain as a separate multi-channel platform.
September
ProSiebenSat.1 further internationalizes its entertainment business.
In 2016, ProSiebenSat.1 invested in the US company Pluto Inc. With Pluto TV, the company operates an advertising-financed online TV service with more than 100 linear live channels. Prior to this, the Group established with glomex an international marketplace for trading premium video content. With our entertainment offerings, we aim to reach a global audience and give advertising customers additional advertising opportunities.
Digital Ventures & Commerce
OCTOBER
ProSiebenSat.1 acquires PARSHIP and ElitePartner.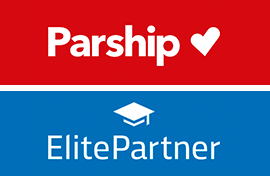 ProSiebenSat.1 Group has expanded its digital portfolio and acquired a majority stake in PARSHIP ELITE Group, the leading provider of online dating services in the German-speaking region. After the comparison portal Verivox and the online travel agency etraveli, this is ProSiebenSat.1's third larger acquisition over the last 18 months. With this acquisition, the Group is continuing its strategic focus on established and profitable growth companies that are market leaders in their sector but could still benefit greatly from TV advertising. ProSiebenSat.1 has bundled the acquired portals in its Online Travel, Online Price Comparison, Online Dating and Lifestyle Commerce verticals.
October
ProSiebenSat.1 expands Lifestyle Commerce vertical.
In October, ProSiebenSat.1 Group acquired a 92 % share in WSM Holding GmbH. WindStar Medical specializes in the development and distribution of innovative health items. In July, ProSiebenSat.1 increased its share in Stylight GmbH to 100 %. Stylight is the most successful fashion aggregator in Europe and operates worldwide in 15 countries. ProSiebenSat.1 has bundled both of these investments in its Lifestyle Commerce vertical and uses its digital platforms to sell various health, nutrition, fitness, wellness and fashion offerings.
Content Production & Global Sales
January
Red Arrow expands production network in the USA.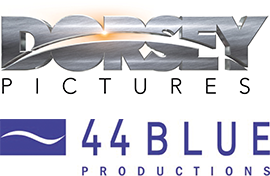 In January, Red Arrow acquired a majority stake in the US production company Dorsey Pictures (previously: Orion Entertainment). The acquisition is expanding Red Arrow's US production network with new program genres such as "outdoor adventure". Dorsey is one of the largest producers worldwide in this area. This was followed by the acquisition of a majority stake in 44 Blue Studios in July. This company also produces docu-series, factual entertainment and adventure, lifestyle and celebrity reality shows. With these acquisitions, Red Arrow has further expanded its factual entertainment portfolio and also strengthened its presence in the US, the most important TV market in the world. Red Arrow currently has investments in nine production companies there.
February
Red Arrow produces more for ProSiebenSat.1 stations.
In order to make even better use of potential synergies within the Group, in the medium term more in-house TV productions for ProSiebenSat.1 stations are to come from production companies of the Red Arrow Entertainment Group. In 2016, Red Arrow's internationally successful formats achieved excellent market shares on German-speaking stations. In February, the first season of the dating show "Kiss Bang Love" on ProSieben achieved a market share of up to 14.1 % among 14- to 49-year-olds. The third season of "Hochzeit auf den ersten Blick" on SAT.1 achieved market shares of up to 13.3 % among 14- to 49-year-olds.
October
"Bosch" commissioned for a fourth season.
In October, Amazon Studios ordered the fourth season of the crime series "Bosch" from Red Arrow. The series is produced by Red Arrow's US subsidiary Fabrik Entertainment. The third season will start on Amazon Prime in spring 2017.